Clarksville DUI Lawyers
Fighting Drunk Driving Charges in Tennessee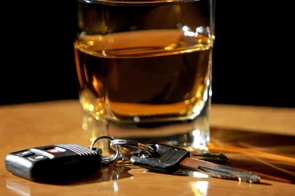 DUI is one of the few criminal offenses where conviction can depend solely on the opinion of law enforcement. Tennessee law does require, however, that the government prove beyond a reasonable doubt the accused was operating or in control of a motor vehicle, that they were driving on a public road, highway, or any other area generally frequented by the public, and that they were under the influence of alcohol or drugs with a blood alcohol concentration of .08% or higher.
When facing drunk driving charges, you need a Clarksville DUI attorney with a track record of favorable results. Jeff Grimes & Associates, PLLC is ready to listen to the details of your case, advise you of the legal options available to you, and guide you through every step of the legal process.
Call (931) 398-5308 today to set up a confidential case evaluation with a DUI lawyer in Clarksville.
What are the Penalties for Drunk Driving in Tennessee?
Driving under the influence of drugs or alcohol is a serious criminal offense. In Tennessee, the DUI laws are extremely tough with regard to the penalties imposed on those who are convicted.
1st Offense DUI in TN
A first offense DUI conviction can mean penalties of:
Up to 11-months and 29-days in jail (48-hours minimum)
Revoked license for 1-year
Mandatory DUI school
$350-$1,500 fine as well as paying restitution for any injuries
Possible drug and alcohol treatment at the judge's discretion
2nd Offense DUI in TN
After two convictions within 5-years, you may face penalties including:
Up to 11-months and 29-days in jail (45-days minimum)
Revoked license for 2-years
Mandatory DUI school
Paying restitution to anyone who suffered injuries or loss as a result of DUI
$600-$3,500 fine
Possible vehicle forfeiture
Mandatory Ignition Interlock Device for 6-months
3rd Offense DUI in TN
After three convictions within 10-years, possible penalties include:
Up to 11-months and 29-days in jail (120-days minimum)
Revoked license for 3 to 10-years
Mandatory DUI school
$1,100-$10,000 fine as well as possible restitution costs
Possible vehicle forfeiture
Mandatory Ignition Interlock Device during suspension as well as 6-months after driving privileges are reinstated
When is a DUI Considered a Felony in Tennessee?
In Tennessee, a 1st, 2nd, or 3rd DUI conviction are all considered misdemeanors with varying levels of jail time, fines and other penalties. However, a fourth or subsequent charge of drunk driving is charged as a Class E Felony.
Can DUI Charges be Dismissed or Reduced in T?
In Tennessee, it is possible for DUI charges to be dismissed, but it depends on the specific circumstances of the case and the decisions made by the prosecution and the courts. For example, if there are problems with the way that evidence was collected or if there are questions about the legality of a traffic stop, the charges may be dismissed.
Additionally, if the prosecution determines that there is insufficient evidence to pursue the case, they may choose to dismiss the charges. However, DUI charges are serious, and the prosecution is generally motivated to pursue them. For something this important, it is highly recommended to hire a good DUI lawyer to work on your case. To set up a consultation, give us a call today.
DUI Defense Attorney Serving Clarksville & Surrounding Areas
Jeff Grimes & Associates, PLLC are criminal defense attorneys representing clients in the Clarksville and Montgomery County, Tennessee areas who have been arrested for or are facing DUI charges. It is important for drivers to remember that even if they have taken a breath test or blood test which showed their blood alcohol concentration to be .08% or higher, they do have legal options.
The most important factor when facing criminal accusations of DUI is to secure high quality legal counsel. The Clarksville DUI defense attorneys at our firm will take the time to thoroughly review your case, how the arrest took place, how the breath or blood tests were administered, as well all other evidence that led to the criminal charges of DUI. We are here to represent you, to protect your best interests, and to determine the best legal options to pursue.
Don't wait. Contact us today to start building your defense with an experienced DUI lawyer in Clarksville.
Feedback from Real Clients
Client Testimonials
- Lisa S.

- Brad H.

- Spence W.

- Satisfied Client

- Toni M.